By Rejoice Taddy
Every morning, Eunice Lalo takes a walk around her neighbourhood in Abuja, Nigeria's seat of power. This helps her clear her mind of the troubles in her life. Although this routine doesn't necessarily change things, it lets her think about happier thoughts, even though they're not entirely true. These thoughts make her feel even worse about her current situation.
"My life was going okay until my husband passed away in 2022," she says, her face showing the sadness of her story.
"It was a hard time for me. I had to deal with the pain of losing my partner and still find strength because my husband's death left me with many challenges and responsibilities," added Lalo, using the edge of her clothing to wipe the sweat off her face.
Lalo faced a problem after her husband's death: not having a place to live. Mostly, this was because she could no longer afford the rent her late husband used to pay.
"Before my husband passed away, we lived in Kuruduma, a small community in Abuja. But after he passed, I became homeless with my newborn. I had to find a new home for us because I couldn't afford rent."
In her search for shelter, Lalo found people who had gone through a similar experience. They recommended a place she could manage until she found something better. It was a relief for her—having no shelter was already bad enough!
"I was taken to a new market space in the Kpaduma community, where new structures were raised to become the main market for the people of that community. Since it was still under construction and was not close to being launched,  the building was given out to homeless people like me to secure the place and earn extra cash from tenants. I keyed into the whole process, and here I am," she explained.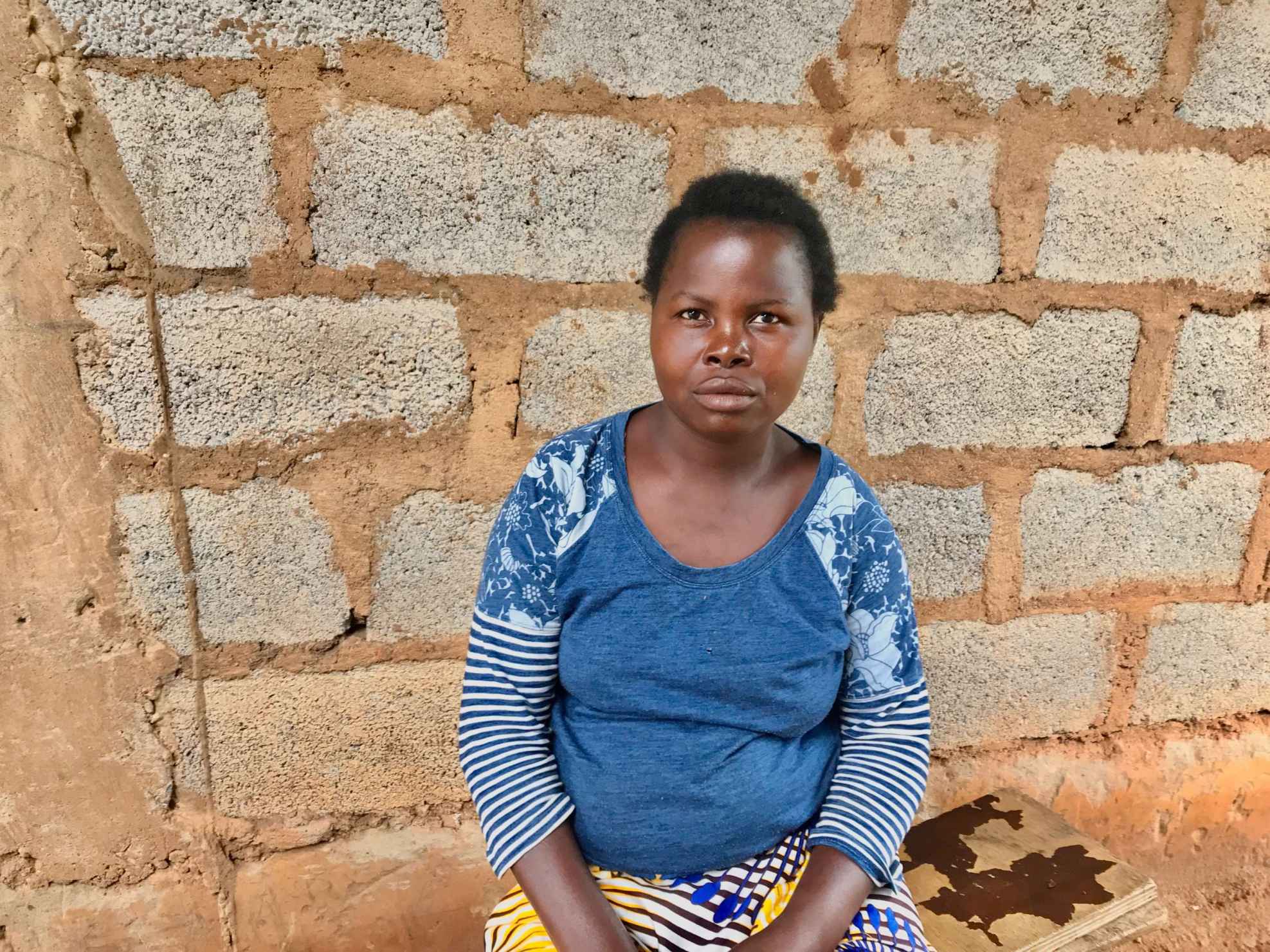 Lalo stays in one of the incomplete shops built there, which has been her home since 2022. She has made friends among the people living there and is trying to survive and cater for her little child. 
Lalo is one of many with similar stories. Comfort Anyang, a young woman with a distinct narrative, shared her journey.
"I'm from Jos. After my father recovered from being paralyzed, I decided to join my sister in Abuja to help her with some things and start my own business. But things didn't go as planned," she told Prime Progress.
Anyang expected her sister to at least provide a place for her to stay temporarily before figuring things out, but she was kicked out and had to settle as a temporary tenant in the same market site.
"We pay N3000 per month for the rooms we occupy. It's a fair amount for us. To cover this, we sell whatever we can or find menial jobs to earn money for our monthly rent and daily needs."
Lalo and Anyang sell potatoes and peppered pomo (animal skin) to make a living in the community. They work hard to sell their products and make ends meet, hoping for better days," she said.
This is just a glimpse of the many stories of people in Nigeria facing similar challenges of homelessness or struggling to afford decent housing.
"Homelessness" and the Nigerian Situation
While "homelessness" isn't commonly used to describe housing issues in Nigeria, it's a prevalent issue. Most Nigerians, though they have shelter, live in dire conditions and poor living standards. Their living spaces are often overly congested and highly unpleasant, which forces them to stay indoors, similar to Lalo and Anyang.
 The existing data for homeless people in Nigeria shows that over 24 million people are considered homeless, with many more not having appropriate access to a proper dwelling that paves the way to some of the most basic services. This data is according to the 2023 World Population review.
Nigeria's homeless problem is rooted in growing poverty and a housing deficit, which occurs when a country's housing units are limited in supply. The causes include a lack of favourable government policies, high costs of construction materials, high property costs and a lack of access to credit for potential homeowners.
In 1991, Nigeria's housing deficit was at 7 million and rose to 12 million in 2007, 14 million in 2010, 20 million units in 2018, and in 2023, Nigeria has an estimated 28 million housing deficit.
While not all individuals affected by the housing deficit may be without shelter, it can contribute to homelessness as people and families might struggle to find suitable and affordable housing options, making it difficult to find a stable place to live.
To bridge the gap in housing and provide a sustainable housing system in Nigeria, there are certain areas that the government, stakeholders, financial systems and building construction companies need to look into, says Moses Abaji, an architect, building engineer and estate developer. 
"All sectors must come together to find a lasting housing solution in Nigeria. The solution is not just building houses but affordable housing," says Abaji. 
He added, "The main purpose that the national housing policy is meant to serve is to solve housing problems and needs of low-income earners, not to worsen it," 
Other issues that come with homelessness in Nigeria
For Lalo, Anyang, and many others residing in this area, the area's changing face keeps them constantly on the edge.
"Depending on the pace of the construction work, we stay put. We've been asked numerous times to pack our belongings for ongoing work, finding a temporary spot within the market space to store our things until the procedures are completed, and then we move back in," said Lalo.
Security is also a significant concern for them, given that this quiet place is located on the outskirts of the community. They remain vigilant for anything that may pose harm or suspicion to their safety.
"Not everyone is aware that we live here, and the government is not fully aware of the hardships citizens like us face. That's why we lock ourselves in the shops as it gets dark, as many touts are roaming around at night," said Anyang.
Living under such conditions inevitably brings forth numerous challenges that threaten their livelihood.
Despite the fear in the hearts of Lalo, Anyang, and others in the market space they temporarily call home, the constant possibility of being evicted still hangs over them. Yet, they persist with hope for a better future.