This is how a mother of four learned that pigs can drown. In October last year, Rima Adoga woke up one night to a disturbing noise outside her house. "My husband was not around. It was just me and my children," she said in her native Yala language.
When she came down from the bed to check what was happening, she soon realised that her compound, and gradually, her room had flooded, and the noise outside was of neighbours who were trying to salvage what they could from the encroaching water.
"The rain had started by about 4pm the day before, and I didn't know that it was going to be that bad," she said.
When the waters receded a few days later, Adoga had lost all the ten pigs she reared in the compound. The compound has two structures, and both were heavily impacted. The one housing her four children came down fully, and the one in which she and her husband live lost most of its walls.
"We were forced to go and stay with a relative of my husband in Ugaga, and we depended on them for food," she said.
After the flooding, Adoga and her husband were only able to rebuild one of the structures, which they now share with their children.
Adoga is one of the over two million Nigerians affected by floods in Nigeria in 2022. Data from the National Emergency Management Agency (NEMA) says over 1.4 million people were displaced by the floods, which damaged over 82,000 houses and led to the deaths of over 600 citizens across the country. Yala was the most affected local government area in the state.
Earlier in 2023, the Nigeria Hydrological Services Agency (NHSIA) predicted flooding in at least 30 states across Nigeria, including Cross River State, and true to the organisation's predictions, flooding again came for the farmlands and houses of the members of the Ijegu community in Yala Local Government Area of Cross River State, where Adoga lives.
Adoga said she and her husband prepared for this year's floods by moving their flocks to another location at the drop of the season's first rain.
"It wasn't easy because we were not sure whether it was going to flood or not, but we just did it. Every day, we took food from here to there. We spend twice [as much] now to look after them as if we had kept them here," she said.
But while Adoga could move her pigs, many farmers in Ijegu have had to count their losses in more painful ways as the flood swept away hundreds of hectares of farmlands this year, ultimately worsening Nigeria's food crisis.
Crop farmers lament
Joseph Odo is one such farmer. He had built his hope of writing his professional exams on the rice farm, which was the size of two football fields. The 28-year-old had sponsored his education at Life First College of Health, where he is studying community medicine by farming, and was hoping that when he harvested and sold the rice, he would raise the N350,000 naira he needed to fund his professional exams. Then, things went dark one day in August.
"I was called that farms were flooded, and I prayed that mine should not be part of it," Joseph said. But this wasn't to be.
When he arrived, his farm, which he said had grown to waist length, had been submerged by water. "I cried like someone had died because this was where my hope for the year was buried, but then I had some form of hope that some part of the farm would survive if the water receded early," he recalled.
The water receded, but his farm didn't survive.
"Everything died, and when I tried to plant again, the rains came back, so I had to abandon it," the father of two said.
Margeret Otukpa is currently facing challenges in covering the tuition fees for her youngest daughter, who is studying at the University of Calabar. This difficulty arose after her rice farm and nearby yam and cassava farms were swallowed by floods.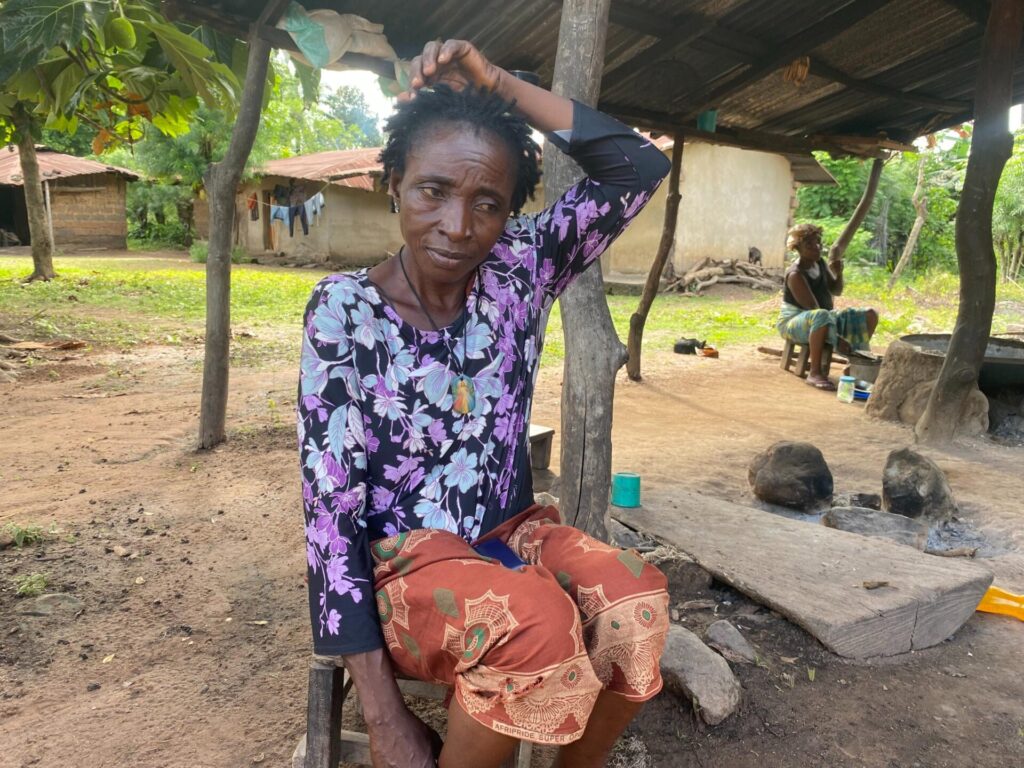 "I am responsible for our children's school fees and the feeding at home, while my husband handles everything else," Otukpa started, "I have always had confidence that nothing was going to happen to my farm. Even last year, when the flooding was very bad, it didn't get to my farm, but this year, I didn't even take one spoon of rice away from that farm," she said.
Otukpa mentioned that her husband's farm was fortunately spared from the flooding. However, the family will now have to rely on just one farm until the next harvest season.
"It will be tough, but we don't have any choice," she said, pushing firewood into the fire she was making to fry garri.
Unpredictable weather patterns leave farmers defenseless
Kanjal Godshield, the CEO of Kalz Farms and an agricultural expert, said unpredictable weather patterns, especially in a rural community like Ijegu, leave farmers vulnerable and defenceless.
"Many of the farmers around this area do not understand climate change and are not equipped to plan around issues like floods and even famine," he said.
Kanjal added that in the last few years, communities in Ogoja, Yala Bekwarra, Obudu and Obanliku in Cross River State have either experienced heavy rainfall that has led to flooding or suffered from a lack of rainfall.
"If you speak to these farmers, and we do a lot of that, they will tell you the fear and uncertainty that comes with every farming season. Will it rain too much? Will it not rain at all? These are some of the questions that border them, but because farming is their major source of livelihood, they are left with no option but to till the ground again and pray for a better season," he said.
This is true. Mary Peter, who claims to own one of the biggest yam farms in Ijegu, said she stopped farming about five years ago.
"Flooding took over my farm five years ago, so I just stopped farming there. The place has been there for the last three years and was not flooded. Even the flooding that affected most of the farmers last year did not reach there," she said.
This year, Mary took a loan from the community's women's association to plant about 2,000 heaps of yam, but they all got washed off by the floods.
"I still have not been able to access the farm. The water there has not reduced," she said, adding that she would have never returned to that place if she knew the floods would come.
"It was hard farming on the other side, but what is the benefit of clearing the land, paying labourers and planting [only] for it to be eaten up by the flooding?" she asked.
However, Kanjal says a dam on the upper part of the Ijegu River will help the community deal with their challenges.
"Ijegu is partly surrounded by the river, and the dam will help with flood control and irrigation," he said. "The dam will hold off excess water coming upspring, reducing the chances of flooding, and it will also help the community to be able to farm all year and not just wait for the rainy season."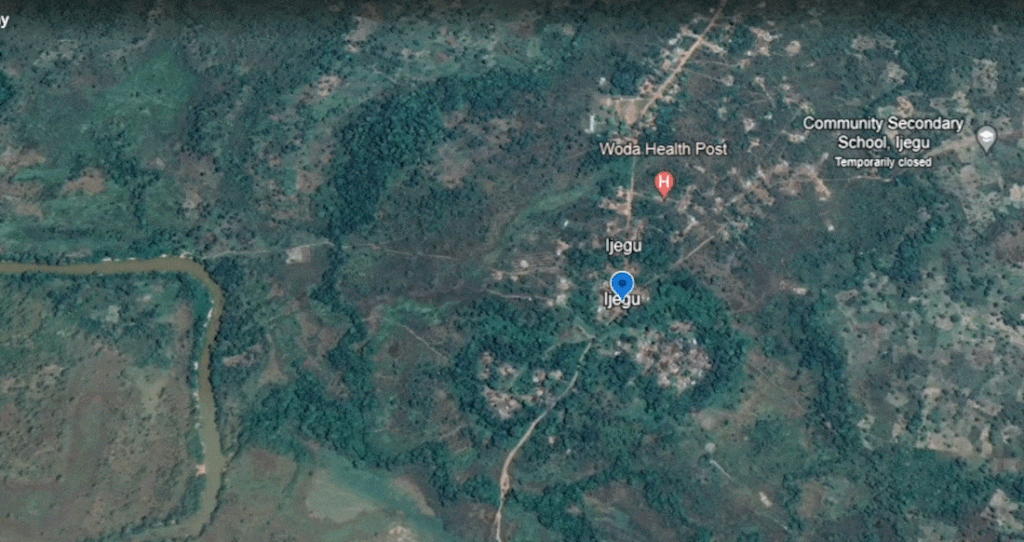 A stalled dam project
The dam being referred to here has remained uncompleted. Spokesperson of Ijegu Autonomous Community, Ogar Emmanuel Oko, said the dam project, which was initiated in the 1980s by the government of Shehu Shagari, had remained uncompleted despite efforts and appeals by the community.
Oko added that the community, which willingly gave its land to the government for the project, is now suffering from the non-completion of the project and that farmers in the community have been deprived of full access to their farmlands after the Cross River Basin Development Authority (CRBDA), the federal government agency responsible for the project, took over the site.
"If you go to that place now, Basin (the CRBDA) will ask you to pay so they can allocate a portion for you to farm, but that's not why we gave them our land. The essence was for us to have all-year farming, but that's not the case because the dam was not built," Ogar said.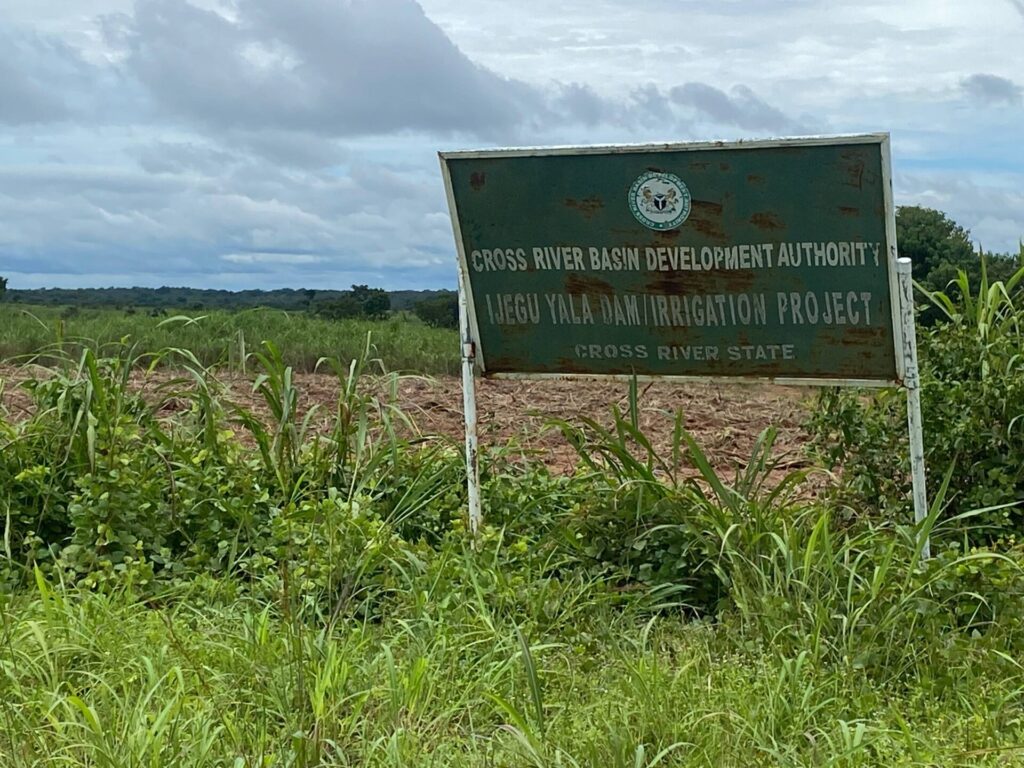 When this reporter visited the dam site, the surroundings appeared rusty and old.
Numerous structures, vehicles, and even a fuel-pumping machine bore visible signs of damage. It was also evident that recent attempts were made to initiate dam construction. Vast quantities of sand had been recently transported to the project site, and significant earthwork had taken place over an area roughly equivalent to the length of three football fields, extending close to the Ijegu River.
When this reporter tried to contact the Managing Director of CRBDA, Engr Bassey Nkposong, for comments, his phone number was not reachable. Subsequently, a call was made to Dr Jackson John, the organisation's Public Relations Officer, who ignored the call twice. A text message was sent to Dr. John, but there has been no response to date.
However, a staff of the CRBDA, who craved anonymity because he was not permitted to comment officially, confirmed that work had resumed two years ago but that the contractors had moved out of the site after a few months.
Until the dam project is completed, farmers like Ehi Oko, a mother of nine, who said she lost more than 1000 heaps of yams and cassava, say that they will continue to farm, as they have nothing they can do while praying that the weather is kind to them.
"I lost everything this year, but I will borrow money from our meeting and plant again. There is nothing I can do," she said with a sense of hopelessness.
This reporter is still making efforts to get details of the project and will make the findings known to the public in another publication.
This reporting was completed with the support of the Centre for Journalism Innovation and Development.